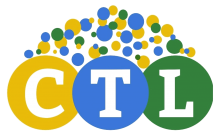 INSPIRE. INNOVATE. IMPACT
Pivot to Digitally Enhanced Teaching:
Summer Programming
The Center for Teaching & Learning is pleased to offer a robust series of workshops, seminars, self-paced modules, and a Pivot to Online Learning & Teaching course throughout the summer. 
Programming is designed to be as flexible as possible to accommodate schedules and learning preferences. All workshops and the Pivot course is open to any HSU instructor; your interests, your timing.  Instructors can also follow one of three Pathways for Digitally Enhanced Teaching. Faculty who complete a pathway will receive up to $1500. 
To read more and register, visit the CTL website or click here to access the pathways registration page. 
Where Do YOU Want To Go?